[Note: Feature support varies by client template and may not be available.]
[Note: The site preference is applicable for both Odysseus Air and Cruise booking Engine]
This article will define the following site preference:
SellRestrictedCountries
This preference is designed to stop the sales process for users that provide their resident country to be from one of the countries entered in this list.
Blank or no value means there are no restrictions.
Please enter a valid list of 2 character country codes. US for USA or IR for Iran. You can enter multiple country codes by using a comma to separate them. e.g. US,CA,IN
By default, following are the list of countries which are restricted countries and users are not shown the following countries as option at the time of cruise booking flow as well as complete the air booking flow.
Restricted countries code by default: CU,IR,SD,KP,SY
You can restrict the citizens of other countries from booking a cruise or air by updating the following site preference with the country code of the country, you wish to restrict
Enter the code of the country you wish to restrict, for example, consider the cruise booking flow, the country code of Afghanistan is AF, if you update the above site preference to include AF, Afghanistan will no longer be shown as selection in the country drop down on the cruise booking flow. Please refer below screenshot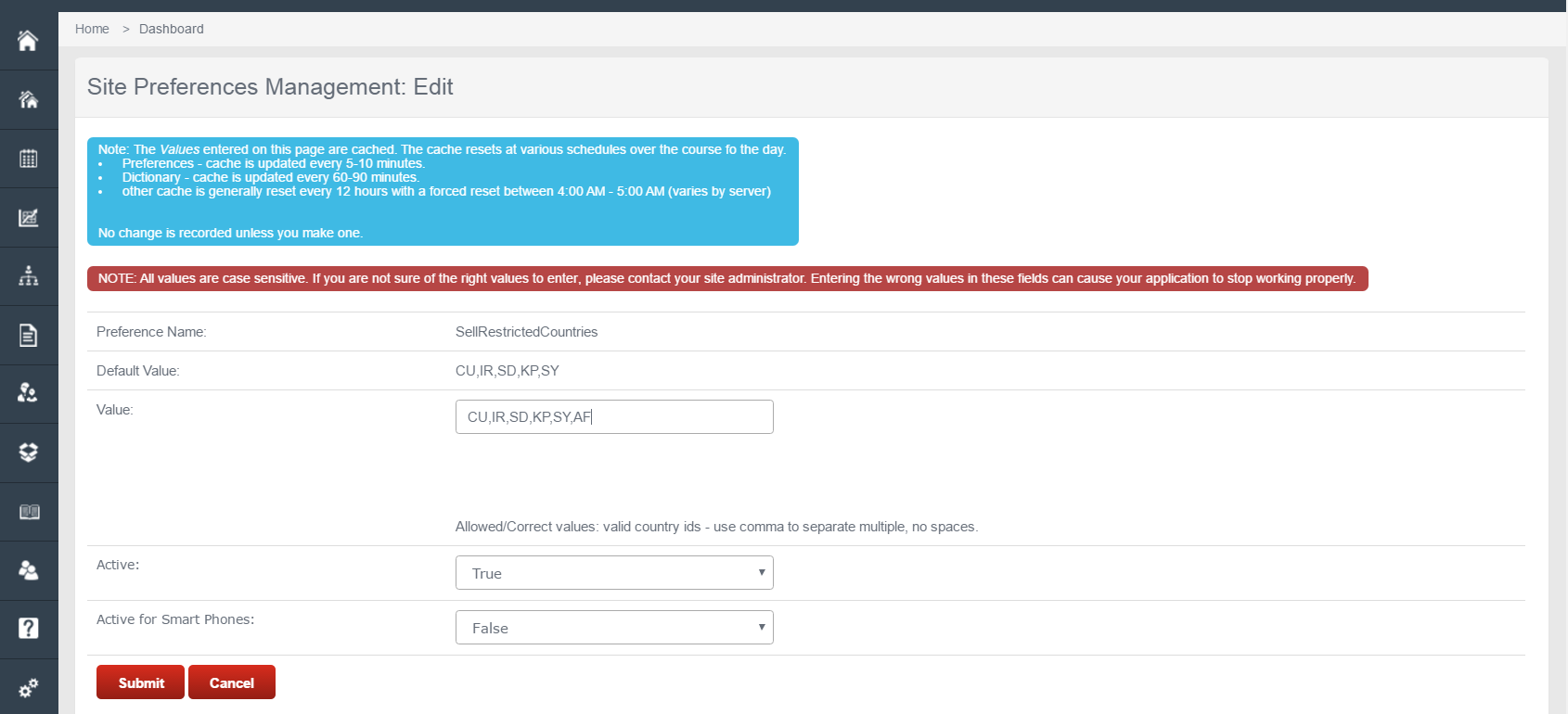 | | |
| --- | --- |
| Value – "CU, IR, SD, KP, SY" without AF | Value – "CU, IR, SD, KP, SY, AF" |
| | |